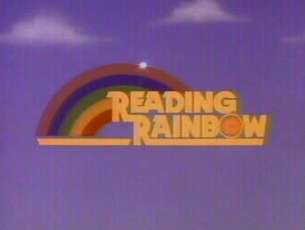 Reading Rainbow is a half-hour children's series designed to promote reading comprehension in elementary school age children. Host LeVar Burton introduces the theme of each episode and the title book to be profiled in an animated story using the illustrations from it and narrated by a celebrity such as Bill Cosby, Ruby Dee, Richard Gere, and the late great stars Ossie Davis, Julia Child, Raul Julia, and Gilda Radner for example. The second segment consisted of LeVar going to different places, where he interviews people to talk about their work and other contributions focusing on the episode's theme. The third and final segment, "Book Reviews", begins with LeVar introducing it by saying, "But you don't have to take my word for it," and consists of children giving a review of books that they like. LeVar is best known for saying, "I'll see you next time," at the end of each episode.
Latest activity
Edit
Community content is available under
CC-BY-SA
unless otherwise noted.